A one-day intensive workshop by Dekora Album with guest speakers Jeremy Chou of Jeremy Chou Photography and Therese with Artiese Studios.
Jeremy & Therese are both internationally recognized fine art film wedding photographers.
In this one day workshop,they will share their wealth of knowledge in refining your craft & building a successful photography business.
Jeremy & Therese will cover a wide range of topics from curating your brand, pricing, posing,
and lead the group in a live shoot designed by Vivian Lyttle Events.
Curating a Recognizable Brand.
Do you feel like you are just 'one of the many' photographers competing for business?
Jeremy will share how he's been able to carve out a niche in a highly competitive market by carefully curating his brand,
and attracting the high end clientele from all over the world.
Psychology of Pricing to attract high end clientele.
Jeremy will share his strategy on how to price yourself like the luxury service that  you are capable of charging.
Album Design and Marketing Album.
Therese will be demonstrating how to design an album that tells a story, and a cohesive design that ties it all together.
Working with your subjects.
Therese will discuss creating a narrative with subjects, which will encourage more authentic and organic posing.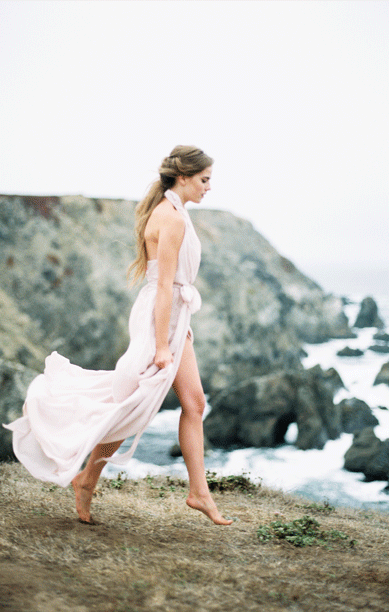 SCHEDULE
9:00 am – BREAKFAST
9:30 am – MORNING SESSION
11:30 am – LUNCH
–
12:30 pm – AFTERNOON SESSION
2:00 pm – LIVE SHOOTING
3:30 pm – Q&A
4:15PM – GOODBYE
Detailed Program Schedule - To View More Details Please (Click here)
9:00 – 9:30AM
Introduction & welcome, breakfast and coffee.
9:30PM – 10:15AM
Jeremy – Curating A Recognizable Brand
10:15AM – 10:30AM
Q&A, bathroom break
10:30AM – 11:15AM
Therese – Designing/Selling albums
11:15AM – 12:00PM
Lunch break – more coffee
12:00PM – 1:00PM
Jeremy – Psychology of Pricing to attract high end clientele
1:00PM – 1:15PM
Q&A, bathroom break
1:15PM – 2:00PM
Therese – Posing/shooting editorial for publication
2:00PM – 3:30PM
Live shooting. Terese and I will be around to assist if people need help.
3:30PM – 4:00PM
Roundtable panel discussion with Jeremy, Therese, Vivian. Moderated by Chris. Open Q&A. More coffee.
4:15PM
Kiss babies and say goodbye.
Are there any other or hidden fees or is the attendance fee (All In Cost)
The price of attendance for is "All In" but Taxes are applicable. Also flights and lodging are the attendees responsibility.
Can we bring our camera or is it a demonstration styled shoot only?
Yes please bring your camera as there will be opportunities to take a few images of your own during the live shoot segment.
Is this workshop for "Film" photographers or can anyone type of photographer attend?
This workshop is open to all types of photographers whether, film, digital or hybrid.
Are we able to use the images captured for our portfolio, website or social media?
Yes please do, if possible please credit those vendors and contributors that helped make the event happen.
What if I cannot attend do to illness or scheduling concerns. Is there a return policy?
There is a NO "Refund Policy" but if there is the chance you cannot make it there is a "transfer of attendance" option for a fee of $25.00 and thus a new attendee to take your spot on the day of the workshop.
Overlooking the picturesque waters of Lake Ontario and bordered by Joshua's Creek, this enchanting mansion on the waterfront is the City's newest event venue.
Rich with history and charm, Harding Waterfront Estate is the ideal Mississauga location for your special occasions.
Harding Waterfront Estate consists of the enchanting Bell-Gairdner House, a Coach House and an outdoor tented area.Bell-Gairdner House,
the property's main building, is a beautiful mansion where its original characteristics remain intact maintaining its vintage appeal,
while its restored features offer a modern classic atmosphere.
This gorgeous estate venue is the perfect backdrop for weddings, family gatherings, socials, corporate events and retreats.